LP+CD: The Blendours "No Respect"
$

13.00
Sold out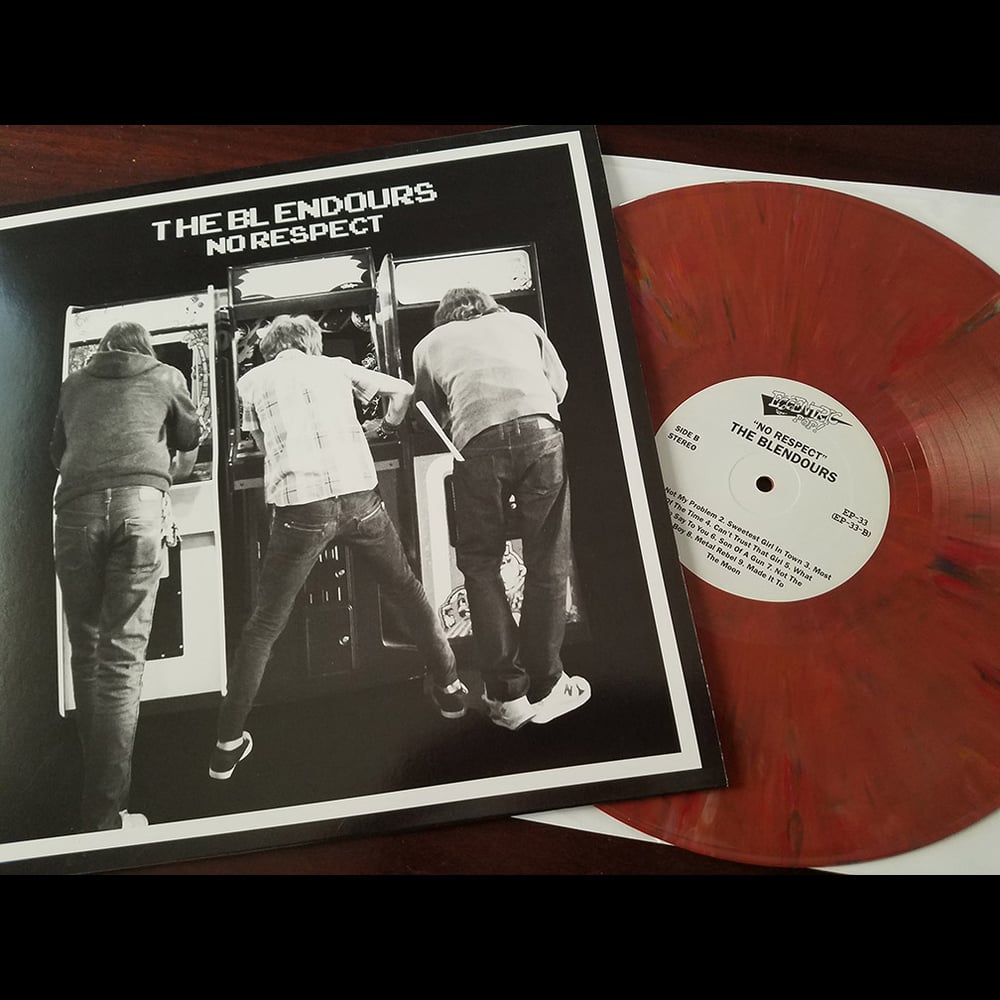 Limited to 300 copies on random splatter color vinyl
Comes with 18 song LP, bonus CD insert with the entire album AND a bonus 6 song mini-album, PLUS a digital download card for the long lost full length "Washington Called." It's like getting three full albums for $13. Not a bad deal!
It's been four long years since the Blendours released their debut Eccentric Pop LP. Occasionally teasing fans with digital-only EPs of acoustic power pop perfection, the band left a devoted global following wondering if another full band, electric album would ever see the light of day. Even at Eccentric Pop HQ, we waited and hoped for another full length of the Ramones/Everly Brothers hybrid that made us fall in love with this band.
At long last, the Blendours have delivered. It was worth the wait. A full band, distorted homage to the Ramones, the Beatles, the Dickies, and the Everly Brothers, with a sonic tip of the hat to 90s garage greats like the Rip Offs and the Drags. 18 tracks long, with a bonus EP CD insert and a digital download of a long-lost full band album recorded in 2014… it's what we've all been waiting for, and better than we could ever have imagined. 3 albums – one on LP, one on CD, and one on digital download, delivered in one fell swoop.
Of their last LP, PunkNews.org wrote "the Blendours are one of the best pop punk bands in the world at the moment, with complex harmonies, clever, goofy lyrics, and a healthy nod to '50s rock 'n roll and even a hint of '80s new wave. It's tough to picture, but imagine Buddy Holly playing distorted guitars, with Belinda Carlisle (The Go-Go's) singing backing vocals. It's beautiful, it's unique, and it's hard to get out of your head." Replace the beloved Ms. Carlisle with Don Everly, and the review is just as applicable to "No Respect."