LP: Parasite Diet "Lost In Time"
$

12.00
Sold out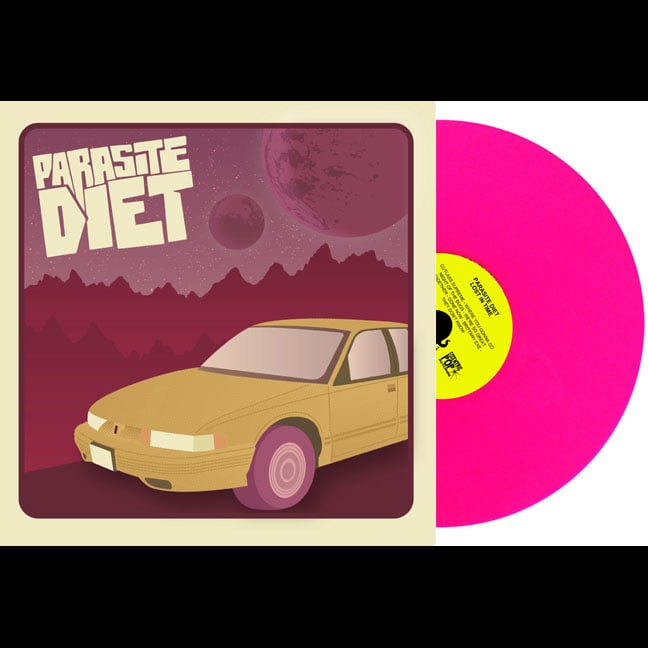 Fresh off the road from a nation-wide tour in support of power pop legend PAUL COLLINS (The Nerves, The Beat), PARASITE DIET found themselves in an enviable position: the well-attended shows had exposed a nation-wide network of pop punk kids to their hook-driven, harmony-laden brand of power pop. They had won over a legion of new fans. Their debut 7" had sold out, as had a CD and lathe-cut 7" pressed especially for the tour. Their merchandise had all sold out. And during their time on the road, they had written a handful of exquisite pop punk songs that would ultimately become their debut LP, "Lost In Time."
Energized by their tour adventures, and armed with a full album's worth of new material, the band headed to the studio. Within a week, they had emerged with one of the finest power pop / punk LPs of the 21st century.

Parasite Diet is an anomaly in the punk rock scene – a group whose members are so pleasant to be around that they seem almost other-worldly. A group who plays power pop so sweet that it seems to be of a different age. Which makes sense. Because rumor has it that Parasite Diet secretly traverses the space-time continuum in an automatic GM time machine – a little gold '97 Cutlass Supreme.
LP is pressed on limited edition hot pink vinyl, and features guest vocal appearances by ADAM FLETCHER (The Copyrights) and HALLIE BULLEIT (The Chris Gethard Show, The Unlovables). Released on Eccentric Pop Records.